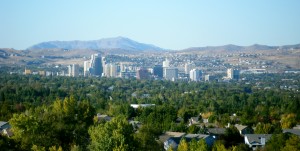 Cypress Management is currently seeking experienced maintenance personnel in both Reno, Nevada, and Beaverton, Oregon. Please email your résumé to cypressmgnt@sbcglobal.net or call either of the above phone numbers to speak with one of us.
Cypress Management (CYM) is a privately held real estate company headquartered in Reno, Nevada.  CYM began investing and managing property over forty years ago in California.  Our business model focuses on applying conservative and consistent management effort by focusing on improving the operations of a property to increase market value.  This often includes construction projects focused on habitability and cosmetic improvements to attract prospective tenants to vacant space.  We develop strategies emphasizing marketing and operational analysis to achieve investment and management goals.  This approach takes time, so we hold properties for the long-term.
Our experience and portfolio has expanded beyond single family residences to include commercial properties in the office, medical, flex, and industrial categories, as well as multi-family properties in markets throughout California, Oregon and Nevada.  With $30 million of property under management, CYM's portfolio currently consists of 170,000 sq. ft. of commercial space, 250 multifamily units, and 20 single family residences.
In 1999, CYM set up shop as a full-service real estate investment and management company.  Steven Covec joined full time in 2003, and is now the principal owner and manager of the business.  Services range from investment acquisitions to strategic planning, project management, leasing, and building and maintenance services.  CYM has satellite offices in both Oregon and California.
If you are interested in finding out more about our investment opportunities, please feel free to contact us.  We are currently seeking new partners interested in investing in real estate.
In addition, we are always looking to develop business relationships with quality property maintenance vendors and service providers.
Finally, if you are a business looking for quality space to operate your business or you are a resident looking for a quality location to call home, please contact us with your questions.  Cypress Management welcomes your inquiries.
Contact us:
Email Us
775-324-2289