Cypress Management's (CYM) offers multiple options for apartment living in California, Nevada, and Oregon. CYM has recently added several new multifamily properties to our portfolio of investments.  With an extensive staff of professionals employed in each market, we anticipate this side of the business will continue to grow and be successful.
If you are looking for an apartment in one of the following markets, please contact us to discuss in detail the advantages of living in one of our communities or schedule an appointment to tour an apartment.
CYM's apartments are located in the following markets:
---
Portland, Oregon
---
The Reef Apartment Homes
Website
Facebook Page
Map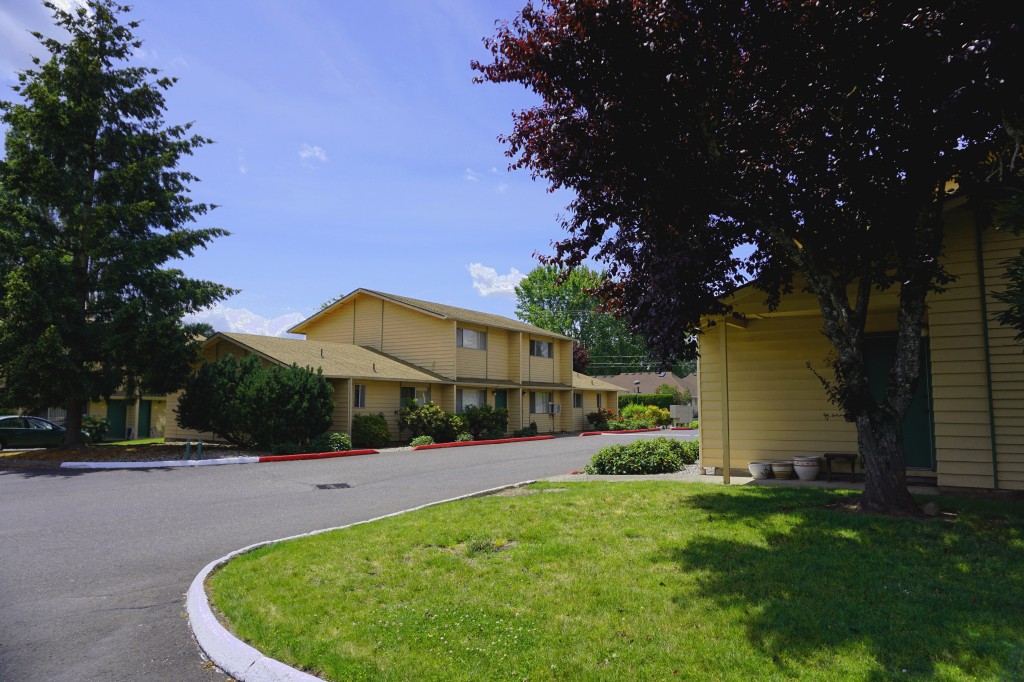 The Reef is a 55 unit complex featuring one and two bedroom apartment homes. Located in Beaverton, this western suburb of Portland is home to Nike's corporate headquarters, as well as Intel's Ronler Acres and Aloha campuses.  Beaverton is considered the gateway to Oregon's "Silicon Forest" technology and innovation hub.  There is a strong entrepreneurial environment here that attracts tech companies from around the world including giants like Intel and H/P along with smaller companies in software and alternative energy development.
The Reef features a 5 acre park like setting and includes a swimming pool, basketball court, professional onsite management, and manicured landscaping.  The property sits back from the street and provides a comfortable and friendly atmosphere for its residents.  If you are interested in leasing one of these apartments, please call Greg at: 503-646-3358
Or email: info@cypressmanagement.net
---
Madrona Apartment Homes
Website
Facebook Page
Map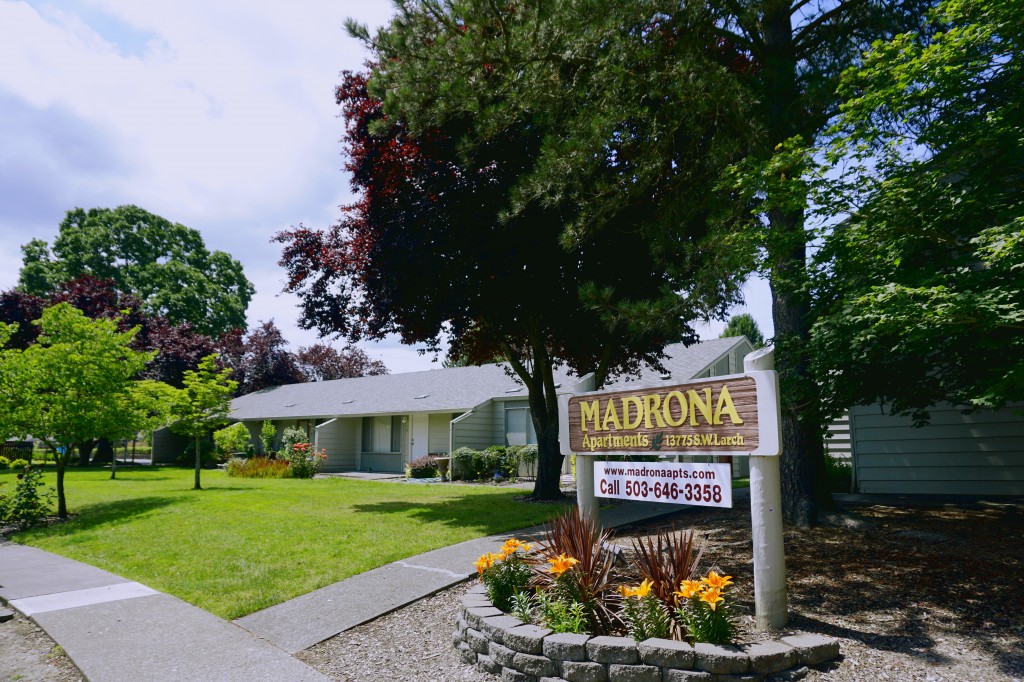 Madrona Apartments is also located in the Portland suburb of Beaverton, Oregon.  The complex offers many amenities while maintaining the charm of a small apartment complex.  Madrona is walking distance from Bike Park, and a short distance from downtown Beaverton with a variety of dining, shopping and entertainment options.  Also available is the reliable and modern public transportation system, the MAX, which can take you anywhere in the Portland Metro area.
All apartment units feature a balcony or patio. Other amenities include private parking, on site laundry, and professional landscaping.
If you are interested in leasing an apartment at Madrona, please call Greg at: 503-646-3358
Or email: info@cypressmanagement.net
---
Sacramento, California
---
Bellfair Gardens Apartments
Facebook Page
Map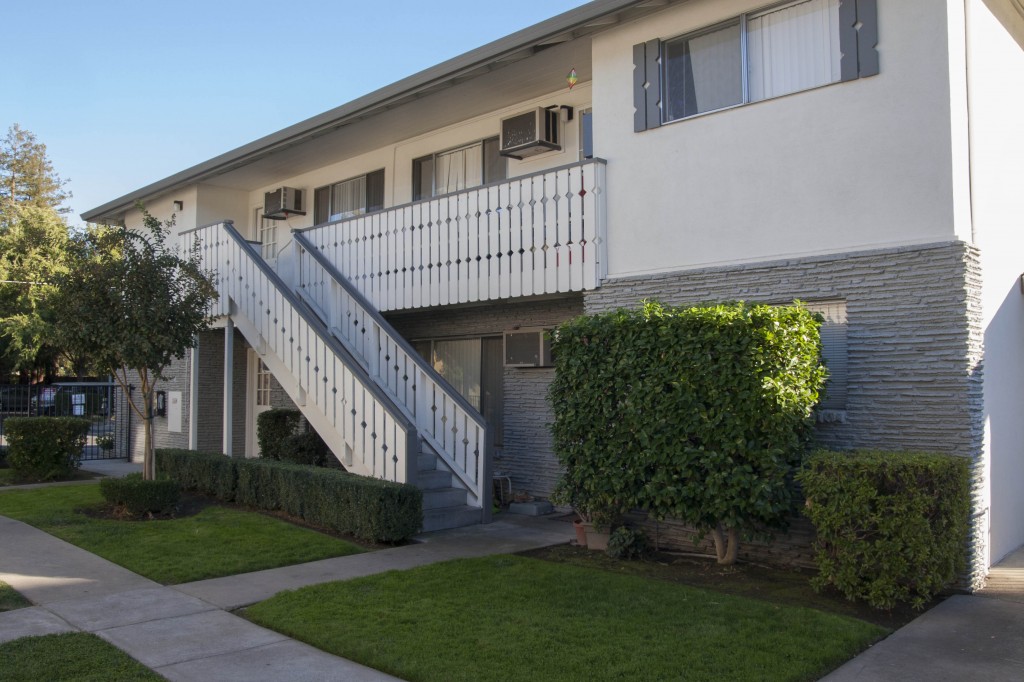 Bellfair Gardens Apartments reside in the Arden-Arcade area of Sacramento, amidst a park-like setting with a canopied courtyard and picnic tables with BBQs. The facility has 24 units and also includes resident parking, an onsite manager, laundry, professional landscaping and a swimming pool.   In addition to having dining, shopping and other amenities nearby, Bellfair Gardens is only 2 miles from Sacramento State University, the largest university in Sacramento and  part of the California State University system.  Just a short drive further west is the vibrant midtown district of Sacramento, with its revitalized restaurants, bars and boutiques.  Downtown Sacramento is just past midtown and has everything the capital city has to offer including state government offices, the capitol building, the Crocker Museum and the soon to be new downtown Arena.  This arena will be the new home of the Sacramento Kings NBA team and will also have a shopping mall, restaurants, nightlife and a brand new hotel!
Offering 2 bed/1 bath units, Bellfair Garden Apartments is a great choice for your new home.  If you are interested in leasing an apartment please call: 916-927-2491
Or email: info@cypressmanagement.net
---
Carson City, Nevada
---
Sierra View Apartments
Website
Facebook Page
Map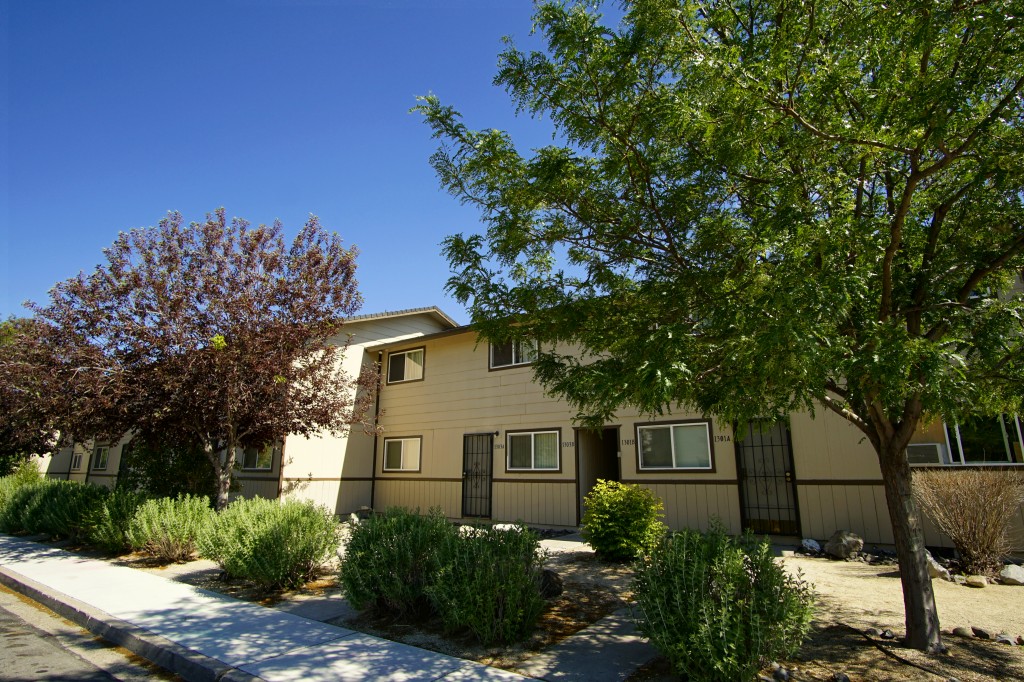 Cypress Management is proud to present Sierra View Apartments in Carson City, Nevada. Sierra View is CYM's newest acquisition, and our first foray into apartments in northern Nevada. Sierra View Apartments consist of spacious 2 bed/ 1 bath units in close proximity to all that Carson City has to offer. Ground floor units feature large private patios where you can take in the spectacular views of the nearby Sierra Nevada Mountains.
Some of our Amenities include:
Professional landscaping
Skilled maintenance staff
24 hour On-Site laundry
Picnic area with gazebo and community grill
Walk-in Pantries
Upgraded Kitchens in Select Units
Give Sierra View Apartments a call at 775-350-7620 today!
Saliman Manor Apartments
Cypress Management's second acquisition in the Carson City market, Saliman Manor Apartments are located at 832 S. Saliman Road in Carson City, NV. More Information Coming Soon!
Give Saliman Manor Apartments a call at 775-434-7460 Today!